Hello beautiful people, so I decided to try a different post and give product review a try. I wanted to start a series on my blog named MySlayjourney. To basically document how my makeup game progresses from beginner to possibly pro level. lol
I am just officially getting started with the whole makeup collection thing. A year ago I was still 'borrowing' my mom's makeup, but I recently wanted to start buying my own products. I'm still discovering the tricks, hacks, and dupes (affordable products that have the same desired effects of the original product).
I'm still figuring out how to purchase good quality drug-store products and ordering product I can afford for now. I haven't quite veered too much into high-end products simply because it can be too expensive. But I do like MAC products.
To be honest I'd heard of  ColourPop but I wasn't bothered to buy it until I watched my friend's ColourPop swatch video on YouTube. Saw that it looked and decided to give it a try.
I tried one of the] lipsticks when it arrived and I was actually surprised.
I'm like hey… I could afford this and its good quality. Score!
Before I made this purchase, I had only a few lipsticks that stay for long on my lips. I can only count my MAC Ruby Woo dupe lipstick and some Matte lip sticks I bought from ShopMissA.com.
I don't really like spending a lot of money on buying makeup and stocking the same products in my makeup collection.
However, when I do want to buy a product and it's expensive I buy the dupe since it'll have the same effect I want.
I have always been cautious of spending too much on makeup but I reckon this was a good investment. The ColourPop site was holding a promotion at the time, offering free international shipping on orders over $50 USD when converted this came to a total of around $75-80 AUD for 14 lipsticks.
I have never spent that much money on a lipstick before but having this semi-collection makes it worth it you know? It is ridiculous how expensive some lipstick brands can be.
My lipsticks don't last long because during the day I eat and drink so it tends to fade throughout the day. But with the ColourPop matte liquid lipsticks, I found that they last nearly the whole day though I still ate some of it away during the day, the lipstick still stayed. It does tend to make my lips dry but applying lip balm before lipstick application helps.
I've once worn one of these lipsticks from 12 pm to 11 pm.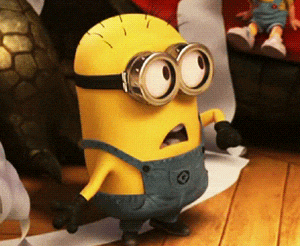 I know right? That's how good it is.
I kid you not.  I didn't even reapply but it stayed on for that long and I even struggled to remove it when I was removing my makeup.
So, overall this product is totally awesome, if I run out of it I would defiantly consider buying others. As long as it is affordable though.
I highly recommend getting ColourPop matte lipsticks if you're like me and just starting your own makeup slay journey or if you're already slaying and just curious to try them out.